Today I have found a new 500ml Palm can.
It looks like the same can as the one who released a few years ago, but this can is made of ALUMINIUM and instead of
PALM Speciale
there is only
PALM
on this can!

Cancompany: REXAM 62443
See picture.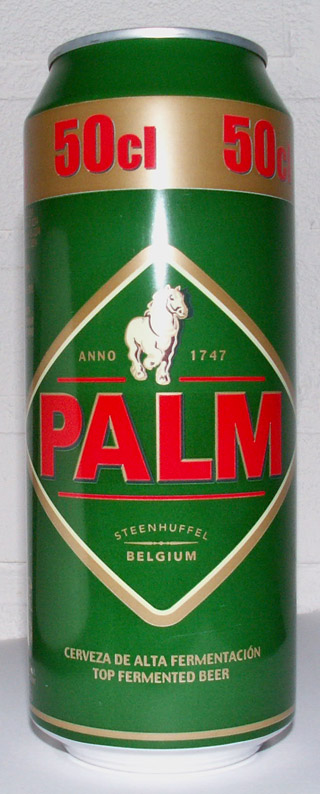 Hello Christian,

Good eyes !! Once again....a new belgian can issued in Holland before in Belgium !!! Lucky country !!
Here absolutely nothing new !!!
Friendly, Syl
I have found in a supermarket here in Holland again a new Belgium Palm 500ml can.

Now the can is shiny and at the side if the can there is a "pregnant woman-symbol" on it.
Cancompany: REXAM 62873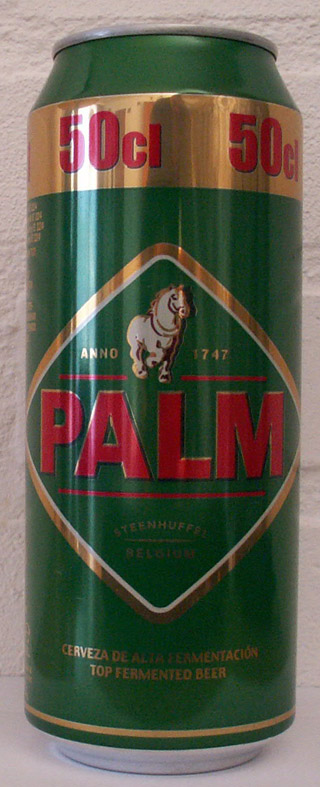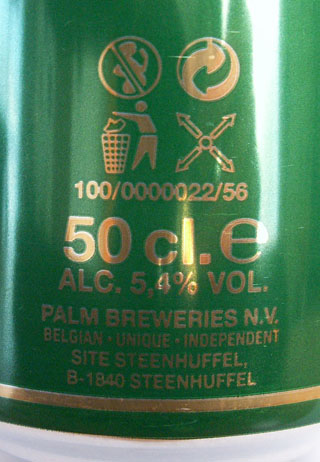 Hello Christian,
You've found the new Palm 50cl sold for the french market. The sign "pregnant women" appears since about 6 months on a lot of cans in FRANCE , and it begins in Belgium with the 3 last TIMMERMANS , now with Palm !!! Others in the future ??
Please keep one aside for the next meeting in Otterlo, It's not sure I'll find it here in Belgium. Thanks.
Friendly, Syl.
Hello Syl,

Tomorrow I'm going to get this can for you!

By the way: on some Dutch beercans (mostly for export to France) have this "pregnant woman-symbol" on it for example:
- Bavaria
- Bastion Forte
- Amsterdam Navigator / Explorator / Maximator
and some others.

The first Dutch can who has this symbol was "Gulpener Korenwolf" I think more than a year ago. This can was not an export can for France.

I also have a Crest Super Strength can from England with this "pregnant woman-symbol" on it too. This can is an export can too.
Right, all dutch cans sold in France have also the "pregnant woman" sign.
Korenwolf also ! Maybe we'll find this sign in more countries in the future. I though it was only a french law, but ?? We'll see.
Thanks for keeping one Palm for me.
Friendly, Syl.


Similar topics
---
Permissions in this forum:
You
cannot
reply to topics in this forum